Our EC London event on Saturday 6th February was a mixture of a walking tour, sightseeing and culture. A great mix for a crisp winter's day. We set off from the School and walked down through Aldwych, past Temple Court, along the Embankment by the Thames and then across Blackfriars Bridge and on to Tate Britain.
There was a lot to see and photograph on the way although we were glad to have arrived at Tate Modern and move inside. The displays at Tate were stunning and we covered a lot of the exhibition areas. When we decided it was time for lunch, a quick consensus showed that the group would like to see other things and so we set off again, walking along the Thames and the old streets of the South Bank and Southwark.
Borough Market was our next destination and it was bustling. There are so many different types of food on sale and also to taste. We did justice in covering all the stalls we could find …..and all the free samples! Finally we bought some food and sat in the sunshine in the gardens of Southwark Cathedral having a chance to catch up with each other's impressions of the day and looking at the beautiful stone building that dates back some 800 years.
A final walk took us to the nearby dock where a replica of the Golden Hind is berthed. This is a full scale model of the boat in which Sir Walter Raleigh sailed round the world in 1580. In its day it might have looked big. But today you can only admire the bravery of the sailors for tackling the seas in such a small craft.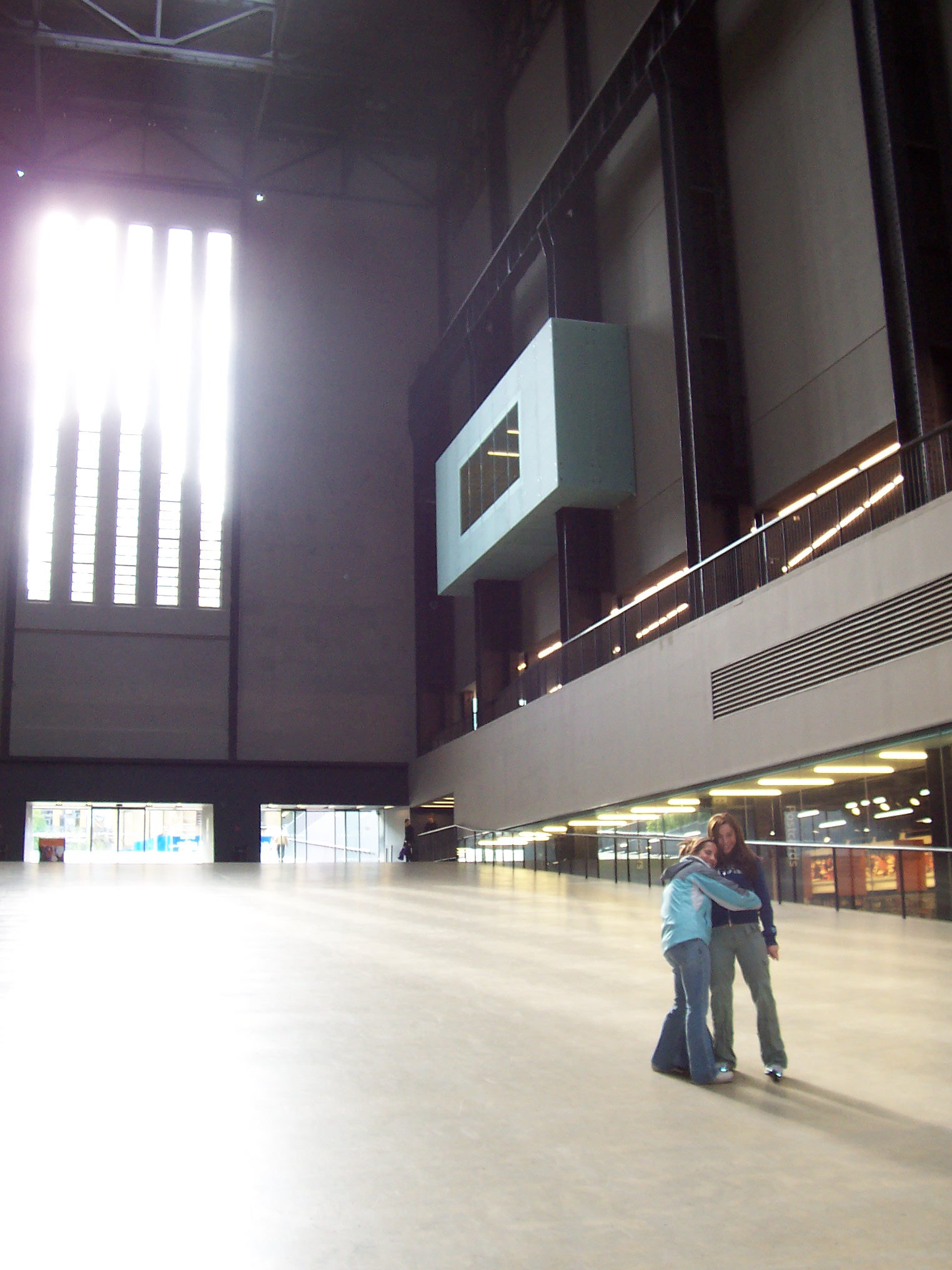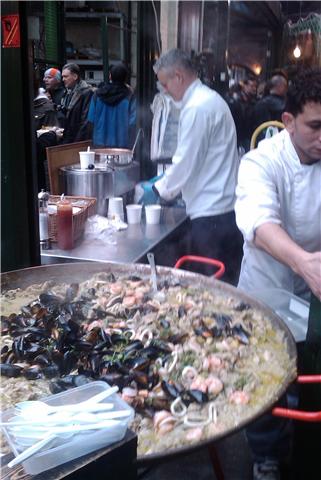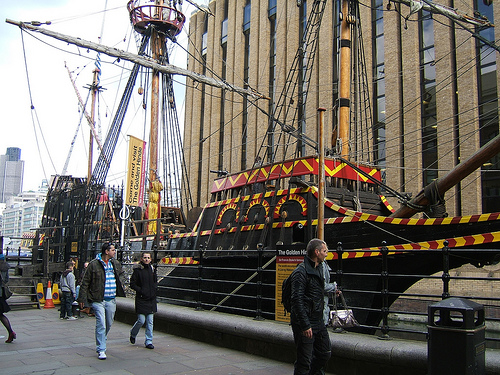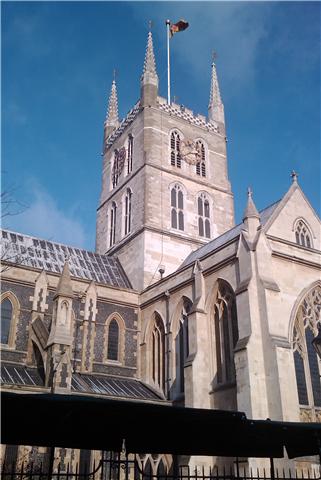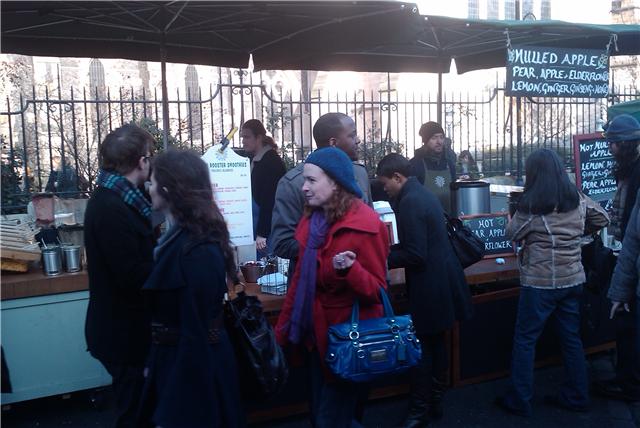 Comments
comments