Did you know that April Fool's Day began in France in 1564? Before then, the new year was celebrated on April 1! As some Europeans continued celebrating the new year on that day, they were called April fools and their friends would play silly tricks on them.Famous April Fool's jokes: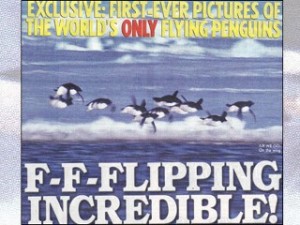 In 1998, Burger King in America advertised a "left handed Whopper" hamburger.  It had been designed for left-handed customers, and all the ingredients were rotated 180 degrees. 
In 2008, the BBC told us that penguins could fly!
Play a prank on your friends. But remember, if you do it after 12pm, you are the fool!
Comments
comments