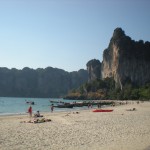 I have been in Thailand now for almost two weeks on holiday and am proud to say that I have learnt several Thai phrases. I am not so proud to say that the one which gets most practice is "Beer Sing Song Kaa!" which means "Two Singha beers please!"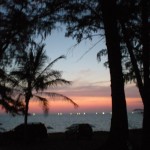 My friend Gemma has lived in Thailand for the past four years and works as a teacher at the local international school. I spent the first few days of my holiday in Phuket where Gemma lives then took a boat to Railay to meet another friend for five days of chilled-out bliss on the beach. Last night we arrived in Bangkok for our final few days of culture, shopping and sundowners. This morning we took the Chao Phraya Express boat to visit the Grand Palace and Wat Phra Kaew temple and tomorrow we are going to shop at the markets and experience a real Thai massage.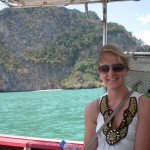 Thailand is without doubt the most beautiful country I have ever visited. The beaches are stunning, the people are friendly, the scenery is incredible and the weather is gorgeous every single day. I feel very lucky to be here and very much hope to come back one day!
Comments
comments