On arrival at the carnival there was definitely a lot of people but no sign of the carnival procession.
We followed the signs into the central area where there were to be lots of banging sounds systems later that day and evening.
People were already drinking, dancing and having a good time, however the students wanted to see the procession, they were starting to believe there wasn't one.
So I found a carnival map and we were in business, we headed down to Ladbroke Grove to wait for the procession as it came past.
Standing on the corner we could then see all the trucks as the came past blaring out bashment at ridiculous levels each with their own colour coordinated dance troupes some in costumes and some covered in chocolate.
Having watched them pass for some while, some people headed home, whilst we walked along side the procession dancing and watching the people as we went.
Then came a short heavy downpour but that didn't dampen the party vibe just a few umbrellas went up and everyone kept on going.
Next I wanted to show the students some of the dance stages and their sound systems.
We visited the extremely busy but extremely fun Good Vibes stage, wondered past the salsa stage with the couples dancing in the street and of course sampled a bit of the reggae.
After walking and dancing for the whole morning we took a seat a few beers and some Carribean food and relaxed, enjoying the good times where the party went on till dark.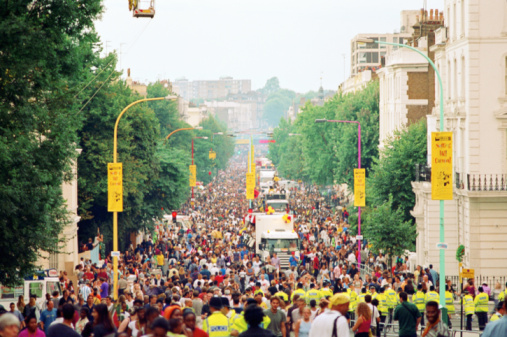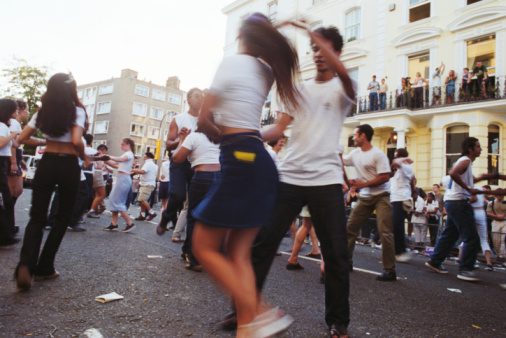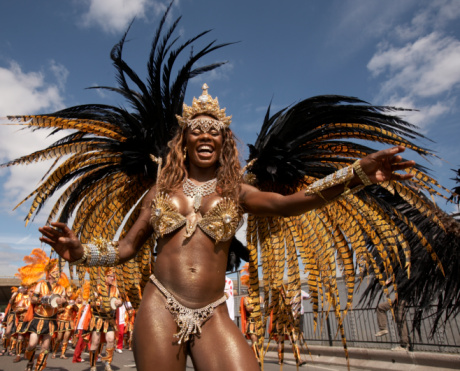 Comments
comments