£214.27! The magic number…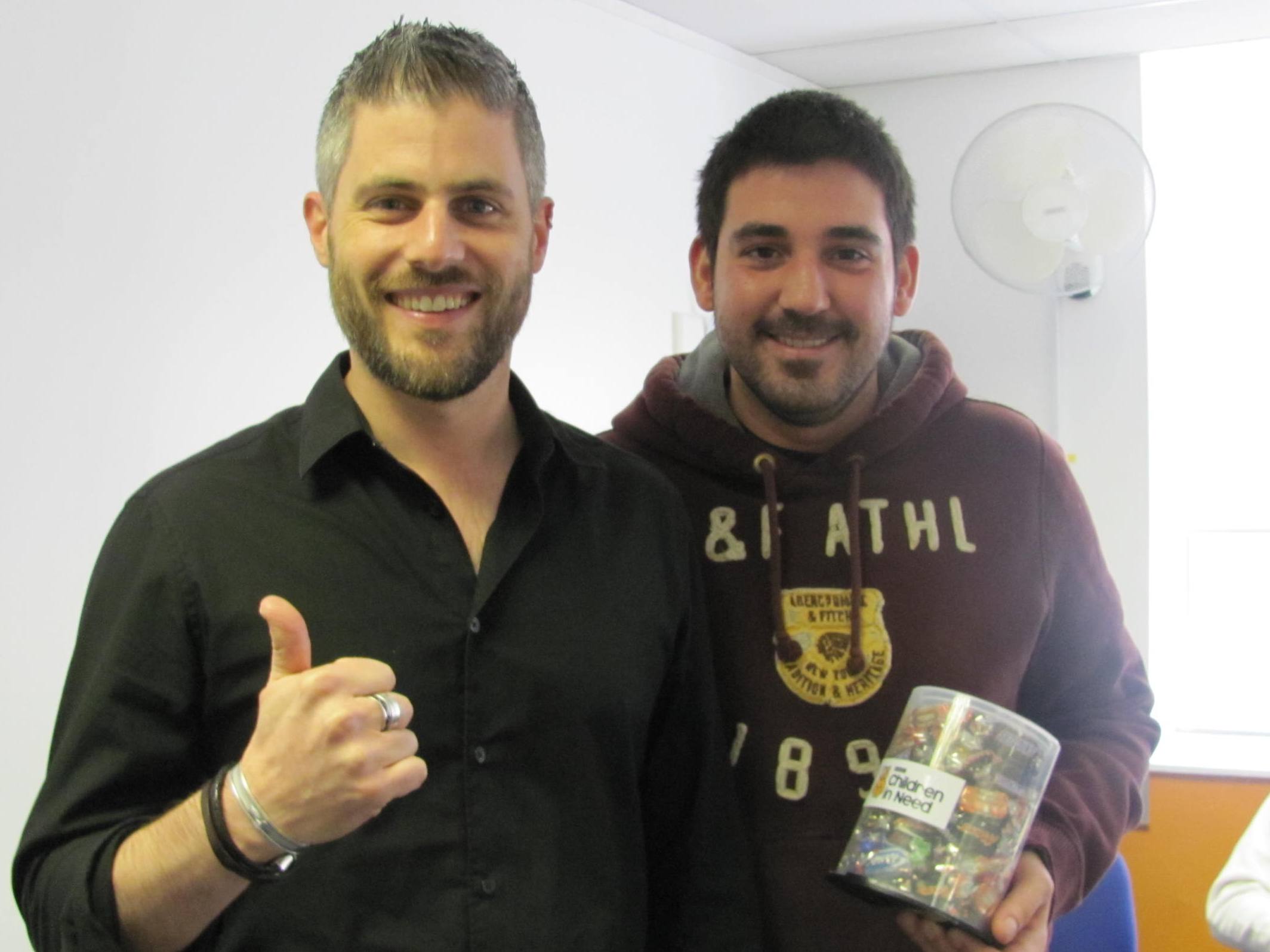 That's how much money was raised for Children in Need by EC London students and staff last Friday.
So how did we do it? How did we get people to part with their hard-earned cash?
Well, we asked the staff to come to school in jeans and a hat. And then charged them for it – £2 per person. And if they weren't wearing a hat, then they had to pay £3. It was a pretty good effort all round, with all manner of hats (and jeans) being paraded around EC London.
As for the students, it didn't seem fair to charge them for wearing the sort of clothes they wear every day. So we put some chocolates in a jar (well, actually it was an empty CD container), and charged students £1 to guess how many.
One student managed to get the number spot on: 84. And guess what?
2 x 1 + 4 x 2 x 7 = 84.
Coincidence…???
Well, yes. Probably.
Comments
comments