This Sunday, Alec will be taking a special trip to a snooker club at 3.30pm on Sunday. This is a particularly timely activity as we are now half way through the two weeks in which the World Snooker Championship takes place.
Snooker originated in the later part of the 19th century and historically it has been mainly played by British and Irish players. (see link for more details on rules: http://en.wikipedia.org/wiki/Snooker)
The World Championship has taken place in Sheffield's Crucible Theatre since 1977 and was sponsored from 1977 until 2005 by Embassy – the cigarette makers. This is one of the clearest indications of why snooker is referred to as a pub sport as players used to be able to drink alcohol and smoke cigarettes while playing matches. It makes you wonder if it can even be classed as a sport!
The game has reached a wider audience in recent years and there are many good young players coming into the game from countries like Australia, Poland, Finland and Belgium. But the main growth has been in China. In Beijing there are over 250 snooker clubs that have over 50 tables and the popularity of the sport can be seen with the numbers of Asian players to have qualified this year with a record 5 of the 32 players being from Hong Kong or China.
If you would like to try the game the meet outside the school at 3.30pm on Sunday!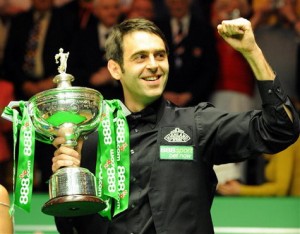 Comments
comments