Yesterday we had our first Social Programme trip to the British Library. The British Library is the national library of the United Kingdom, and is the world's largest library in terms of the total number of items. It holds over 150 million items from many countries, in many languages.
In 1997 the British Library moved into its new purpose-built building at St Pancras – just two minutes away from EC London!
The trip was an instant hit with the students seeing works such as Mozart's musical diary, Leonardo da Vinci sketches and the Magna Carta.
Following the success of our first trip we will be organising another trip very soon.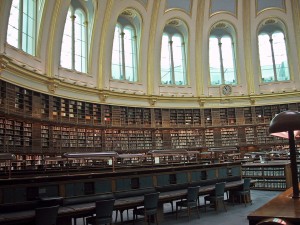 Comments
comments