I went to Marrakech in May. We really enjoyed ourselves. This was our first time to Africa and it was really good. The people mainly spoke French so given that neither I nor my boyfriend spoke French it was certainly a challenge – especially in the taxis. 
We spent some time in the market Jema El Fena which certainly an experience with monkeys in nappies… and all different types of snakes! We also went camel trekking and that was great.
Is anyone else of on Holiday this year?
By Tanya Busuttil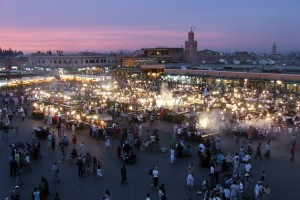 Comments
comments