EC LONDON KARTING
As the Formula One season got underway in Australia last Sunday, halfway across the globe, a far more important race was taking place in Greenwich; the first ever EC London Karting event, featuring some of the finest drivers from around the world.
It was an exciting, competitive and hard-fought race, which kept the crowd on their feet throughout.
The Italian drivers dominated in qualifying and held the first 3 positions during the early stages of the race, but it was the only British driver who ultimately took the chequered flag, after a daring and audacious overtaking manoeuvre on the penultimate lap.
RACE RESULTS:
1st John Amato (GBR)
2nd Elena Frison (ITA)
3rd Alberto Scapin (ITA)
FASTEST LAP – Paolo Siclari (ITA)
Thanks to all drivers and spectators for making it such a great trip and I hope to see you again for the next race!
Special thanks to our photographer, Anton Petrukov, for taking and editing such excellent photos!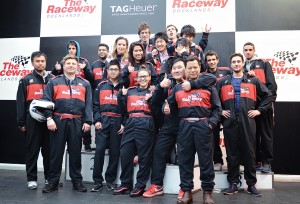 Comments
comments