Sunday 6th October 2013
THE PICTURESQUE GREEN IN GREENWICH
Do you love going to green places or get bored? Whatever your point of view, you´ll find in the lively Greenwich, a lot of things to do and see, but why Greenwich? What can we do there? Let´s find out.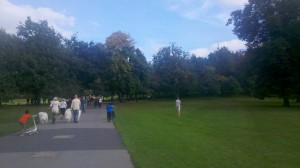 From an unexpected sunny day in autumn like today, when summer refuses to leave us, the best place to enjoy it, is having a picnic at the charming Greenwich Park in the south of London, where you can get there easily through underground mixing it with buses or overground. Don´t forget your camera!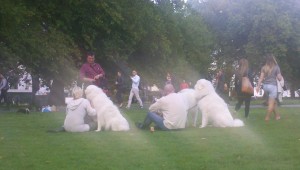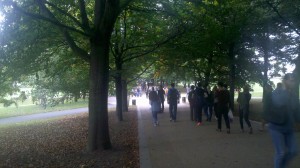 Immediately when you arrive there you are caught by the calm and green atmosphere perceived from the ancient neighborhood, whose historical buildings and emerald colour grass exhibit a huge and invaluable architecture style.
All of them have a diversity of stories and offer you the chance to have a vivid experience across photographic galleries in the Queen`s house or overhear some piano concert by students from the close musical colleges.
Nevertheless, if you aren´t delighted with them, there´s an opportunity to enjoy The Maritime Museum, which houses the history of important British Lieutenants and how impressive they were in battles, and you can find interesting information related to Titanic, as well.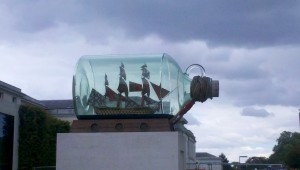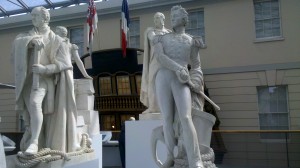 If you don´t like the calm of these places, you could walk to the hill, which is located The Observatory, but be careful, don´t try to do it after having lunch and with a Coke can in your hand like me, especially if you haven´t been doing exercise recently, I could feel the pumps of my heart.
Despite that fact, I reached the top of the hill, what you can find there, is a world far away from the bottom of the hill, it´s a crowded place with long queues for everything, in spite of that, The Planetary I liked more than The Observatory and The Prime Meridian.
But what I really appreciated was the view, such a beautiful landscape like a painting with the perfect mixture between the green coloured of the park with a spectacular background composed by high and modern buildings and just in the middle the astonishing and classic construction that belong to London.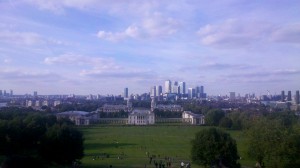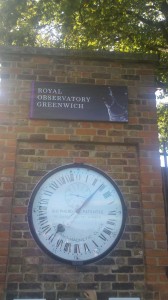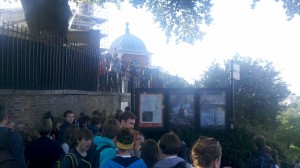 As well as the architecture, and after walking a lot my stomach reminded me the bustling Greenwich Market, which has a wide variety of tasty international food for the cheapest price. Although, not only do I like these dishes I also like the desserts, especially the banana and strawberries with chocolate sauce.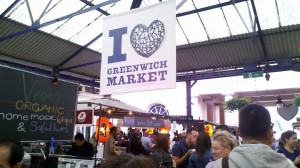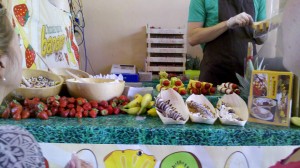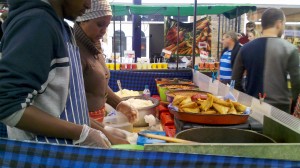 However, if you are a choosy person, this place gives you other options in the form of traditional restaurants.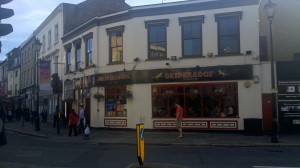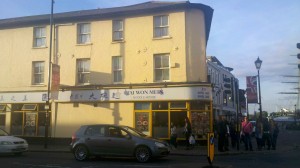 After all of this, with lovely weather, I had a wonderful picnic and a whale of a time visiting the surroundings of Greenwich. I was exhausted but full of satisfaction with the green landscape and the magnificent buildings erected there. If I were you spending some time in London, I wouldn´t forget to visit this place! Shall we go together another time?
G. Tafur D.J.
Comments
comments