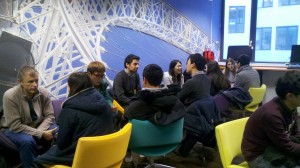 Despite being in London, Have you ever felt that you are not speaking in English all the time? Or do you want to improve your English or meet new friends? Well, let me tell you that we have the solution for you "The conversation club".
But what is the conversation club? What can I do there? Is it for everyone? Let us hear a little bit more about this idea.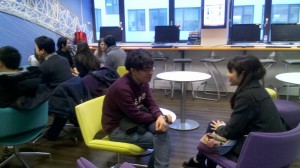 As students we realised that the time in classes is not enough for practising our speaking, and if we want to do it, we have to chat in English as much as possible, however, most of us are living with people who speak our own language, that is why the school has given us the chance to set up this club, which is an occasion where we are able to meet peers from different levels and improve our skills through a nice talking by pairs with a wide variety of topics according to our nationalities.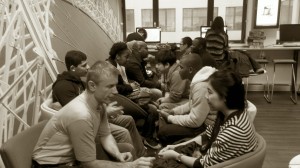 If you were looking for something to improve your speaking, this is the right place to enjoy your passion for learning about new cultures and improving your English at the same time. New members are welcomed.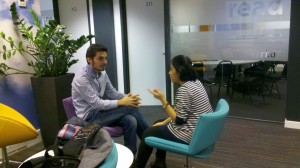 Activities, what can you do?
As well as practising your skills, a number of activities are planned every week. It does not matter which level are you; after all, all of us can benefit from others experiences, such us:
* Conversation (Monday).
* Coffee and conversation (Wednesday).
* Vocabulary games (Thursday).
* Plus: In case you have something in mind just tell us, we are open to new ideas.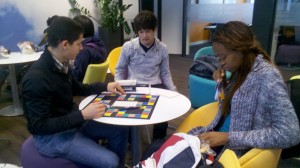 How can you register, what do you need?
Membership is open to anyone and all that you need is coming along at the reception every Monday at 3 pm and some ambassador student will collect you to and take you to the lounge depending how many people there are. Whether you are interested in other activities or start another one, you will receive a warm welcome.
G. Tafur D.J.
For out more about EC English Language Courses in London.
Comments
comments