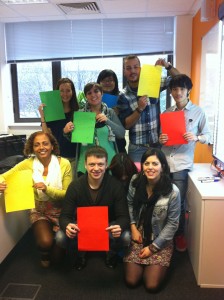 EC London students can show their improvement through writing activities. This is a brilliant example of the tasks they do in class.
I went to the biggest mountain in Peru named Huascaran, locate in Huaras. It's very far from the capital, so I had to take a bus for twelve hours, But finally I arrived.  The Huascaran is a snow mountain. the tour guide told me, that one day the snow melted and covered all the village named Hungai,  then a lot people died, it was a terrible history. It's a little city with very friendly people. I learned about its history and culture, also I visited other main places with some tourists that also were there. We went to some lakes, natural park and watched some variety of animals, typical of the area as  Alpaca, llamas and condor The landscape was beautiful, at night I went to restaurant and pub so I was a nice holiday.
Juan Jose is a Pre Intermediate student from Panama.
Comments
comments