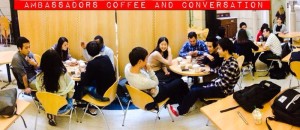 At EC London students can become Ambassadors.
As an ambassador, they have a great experience organising events where students can practise their English. One of them is Coffee and Conversation.
Become an Ambassador sending an email to SarahBryan@ecenglish.com.
===
Study at EC London and practise your English skills in different contexts.
Comments
comments