When I decided to improve my English, I chose EC London for my English course and I am happy duet to my choice at this point.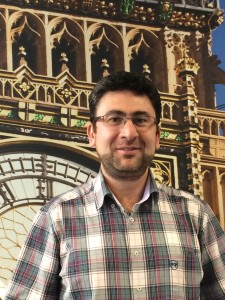 I have been studying here for eight months. I liked the school because it has a friendly atmosphere. All the staff and teachers are so kind, the teaching system and materials are very useful to learn English. There are a lot of students from all over the world, so you can experience different cultures at school. In addition, the social programme is enjoyable, especially Dinner Club, so learned about different cuisines. By the way, I should talk about "EC'S Got Talent", because I read a famous Turkish poet's poem, which is called "Everything is for you", in English and I won the competition. It was an amazing moment for me which I haven't had lived before.
Lastly, I want to say something about London. It is a wonderful city to live in and to study English. You can find everything, for example, picturesque parks, magnificent museums and palaces, entertaining night life and various kinds of restaurants.
I am going to miss this period of my life and I will not forget my memories. Perhaps later, we can meet again at EC London or in other EC schools… "Everything is for you my friends…"
Comments
comments