Christian Mauricio Zarate Murillo is Colombian student who was participating in our Academic Year Programme. This is what he would like to share with us about EC London: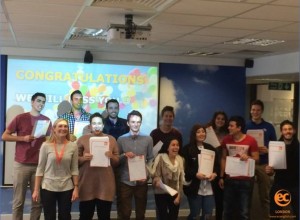 "Thanks a lot for every moment in EC school. It was a great time, I met a lot of people and made important friends. All of the teachers and staff were awesome and I have to say thanks. Because of them I improved my English a lot.And of course how I can forget my reception girls. They are lovely, beautiful and the most importantly, they always helped me when I needed it.
I will miss this school and everyone there.
Let's keep in touch.
Thanks,"
Comments
comments