EC's English language center in London is situated right next to Euston station. This has many perks, such as great transport links and a wealth of food places nearby.
This week, some of you may have noticed that in front of Euston Station by the Euston Road there has been a pop-up food market, with many stalls selling a selection of food from all around the world. Unfortunately today is their last day here in this location, however it is possible that they might come back once a month for a week in the near future. Watch this space, we will let you know when they are back again.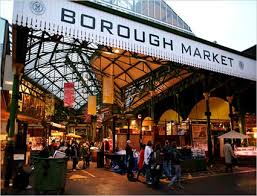 Until then, why not check out some of the other great food markets in and around London. One of the most famous is Borough Market, near Borough Station on the Northern Line, which sells a huge selection of local and international food and is open Wednesday – Saturday each week.
Camden Market, Camden Lock market and Camden Stables Market, all near Camden station which is also on the Northern Line, are markets that sell not only food but also clothes and souvenirs and is open daily.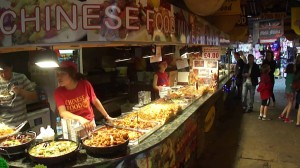 If you are wanting to explore something a bit more local, why not try Brecknock Market, where you can find local produce and crafts. Also located near Camden, it is only open on Sundays from 10am-3pm and it would be a good chance to explore and experience other less touristy markets that London has to offer.
What markets have you discovered while you've been here in London? Let us know where you've been and what you thought of it!
Comments
comments