Also this week we prepared for you the highlights of this week's EC London Social Programme. We would like to encourage you to join us in all the activities planned for the next days.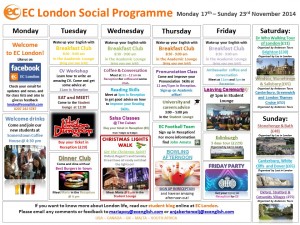 Tuesday – Dinner Club
Tuesday is the day for our Dinner Club! One of the most popular events of the Social Programme. Every week we try to take you to new places so you can taste different cuisines that might not be that easy to find in your own country. This time our foodies will have the chance to try the best hamburgers in town! Meet Maria at 6 o'clock in Reception and treat yourself with an evening out!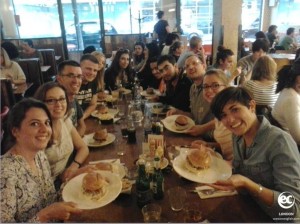 Wednesday – Christmas Lights Walk
Christmas only comes around once a year so it's important we make the most of this occasion. We are sure you have already notice how London's looking has changed to become a magic place with decorations, lights and giant Christmas trees everywhere. For that reason we would like to help you get in the Christmassy environment by taking for a walk to the city center.
From Euston we will head towards Oxford street, walking down Regent's street and visiting the popular market of Carnaby street. Christmas lights have been already switched on so come with us and see what looks like!
If you would like to join us, meet Maria at 6 pm in the Student Lounge!
Thursday – Bowling Afternoon
After the successful bowling afternoon we had a few weeks ago we have decided to organize another great time for you to show us your best skills while stepping on the lane. Since we need to book the lanes in advance, we need you to sign up on the list in Reception. Write down your name on and start warming up!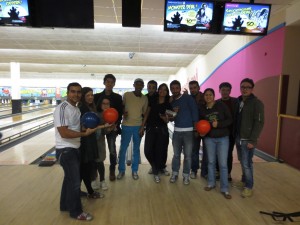 Friday – Ministry of Sound
For those who are foresighted and already have their mind on the weekend, this Friday we can offer tickets for the party taking place in one of the most popular clubs in the city: Ministry of Sound. Don't leave it for the last minute, you can already get the in Reception for only £8.
Saturday and Sunday – Weekend Tours
During the weekend you can choose between organised and guided tours to visit one of the most beautiful cities around the UK: Brighton, Windsor Castle, Canterbury, Stonehenge & Bath, etc.
If you want to make your weekend a bit longer, check our trip to Edinburgh starting on Friday and ending late in the evening on Sunday. It might be a good chance to visit the capital of Scotland! And if you need any further information about what our packages include, do not hesitate to come to Reception or email us with your questions.
Comments
comments