Fatoumata has been studying on an Academic Year English Course for last 6 months. Here is what she would like to share with us about her experience in EC London: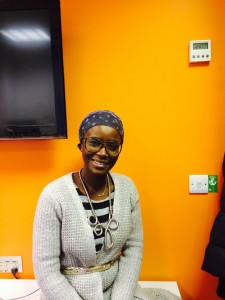 "I'm from Senegal but I grew up in France. I came to London to improve my English and I've also learned about myself, thanks to the other students in EC London.
London is a beautiful city, the people are really nice and very polite :). It'a s cosmopolitan city and you can meet all cultures and horizons allowing you to grow even.
I have been at EC London for 6 months. It's more than a language school, it is a family, the teachers are just fantastic and adorable. Always a smile and a kind word.
The lessons are very practical and playful.
EC London offers a social programme, a real gift for chatting with other students from around the world. I could write a book about it but I prefer to let you discover it for yourself!
Thanks for this adventure and I hope to return soon."
Comments
comments