Martina Beutler is following our intensive FCE Exam preparation course at EC London school of English. She came from Switzerland at the beginning of January with an aim to improve her English and pass the FCE exam.
The FCE Exam preparation course is for students who are confident in using a wide range of spoken and written English. You also need to be at Upper Intermediate level to join these classes. Our next course is starting on 16th of March for 12 weeks, after which students will have greater understanding of the Cambridge exam requirements. They would have also made a significant improvement in their reading, writing, speaking and listening skills.
Here is what Martina has to say about her experience at EC London school of English: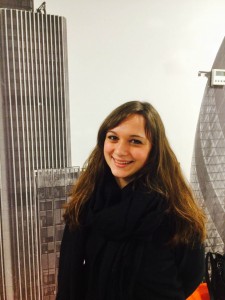 "I have been at EC London for 3 weeks and I'll stay 7 weeks more and I'm going to take FCE. I would recommend EC London  to everyone who wants to learn English.
Everyone is extremely friendly and the teachers are superb. London is an amazing city, there is so much to do. You'll never get bored.
In the evenings, you can visit a pub or go to a club and there are so many good musicals and plays to enjoy.
I would definitely come back to EC London school of English or another EC Centre."
Comments
comments