Now that Christmas and all the excitement of the New Year is over and with the sunshine so far away, it seems like there isn't much to look forward to at the moment. However this isn't true. February has a lot of things happening, such as Pancake day and Chinese New Year. And as some of you studying English here at EC London may have noticed while walking around London, Valentines day is fast approaching.
Valentine's day is celebrated each year on the 14th February and is a day when many people give cards, chocolate, presents and flowers to the one that they love.
Whether you enjoy celebrating Valentine's day or you think it's a day full of commercialism, there is a lot of history attached to this day. Why not practice your English by watching some of the videos on this website to find out more about Valentine's day?
If you happen to find yourself in London with a loved one, check out the TimeOut website for some ideas of what you can do this weekend.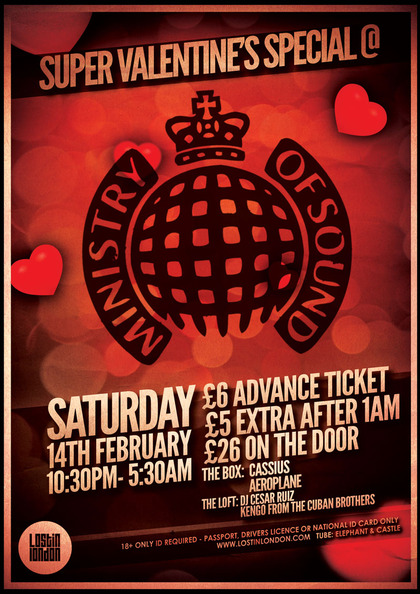 We are also organizing Valentine's party this Saturday at Ministry of Sound with a special room – The Loft, where you can find DJs Cesar Ruiz and Kengo from The Cuban Brothers.
Comments
comments