Dearest all at EC London,
Happy Chinese New Year!
While most of the world celebrated their New Year on 1st January, countries following the lunar calendar such as China are celebrating their New Year today. And unlike most countries which only celebrate for 1 day, Chinese New Year usually lasts for 14!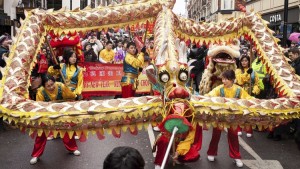 This year is the Year of the Goat and people born in this year are polite, clever, kind-hearted and wise. To find out more about Chinese New Year, this history behind it and to discover what animal year you were born in and your character traits, as well as for some reading practice, especially if you are taking our IELTS course in London, why not check out this China highlights page.
On Sunday in London there will be a huge Chinese New Year celebration in Chinatown, with a parade starting from Trafalgar square at 10am, as well as Dragon and Lion dance performances on the main stage in Trafalgar Square from noon – 1pm. Chinatown will be in full celebration until around 5pm, so why not go down and check it out. For more information about what is happening around London for Chinese New Year, look at the TimeOut website.
Hope you all have a wonderful and prosperous year of the Goat!
Comments
comments