Verena Czaja from Germany studied Business English at EC London. She would like to share her experience with us!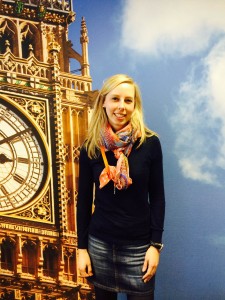 How long have you been at EC London?
"I have been at EC London for four weeks as a student and now I have the great chance to do an internship for four more weeks in the Academic office, too."
Would you recommend EC London and why?
"Yes of course! I learned so much at EC London and I could improve my English in reading, listening and also got some special practice skills in doing presentations. The school is very modern and equipped with the newest technique for the classrooms. Furthermore, EC London has every well educated teachers which are always friendly and professional."
What do you like about London?
"What I like about London? Everything! It's such an amazing city with very open-minded people from all over the world and a lot of places, which are worth seen for example famous buildings, museums (all for free!!!), nice and funny shopping areas and a very huge variety of restaurants and pubs."
What do you like about the school?
"I like about the school that the teachers are always helpful and friendly and the classes helped me a lot to improve my English. Also the student service was excellent!"
What would you improve about the school?
"Let me think about it…Nothing! I think they do a really great job and everything was fine from my point of view."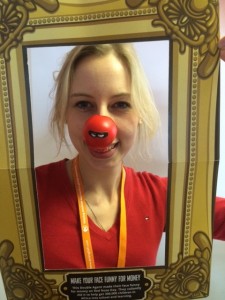 Where is your favourite hang out in the evening?
"My favourite hang out could be everywhere in the city, because you walk just a few steps and you see a nice pub, a great restaurant and then you just enjoy it. I was not at a place twice!"
What is the best thing to do on a Sunday afternoon?
"On a Sunday afternoon you should go to Hyde Park or one of the others, do some shopping in Oxford Street, Notting Hill or Camden Town or have afternoon tea at Bea's Bloomsbury."
Would you come back to EC London or another EC Centre?
"I will definitely come back to EC, but perhaps I would try another EC Centre just to see another country."
Comments
comments