Warwick Castle is a medieval building located in the town of Warwick, a couple of hours away from London. It lies upon the River Avon, which has eroded the rock the castle stands on, forming a cliff that has the main function of a natural defence.
Built in 1608 by William the Conqueror to maintain control of the Midlands after the Norman conquest of England, the original wooden construction was rebuilt in stone during the 12th century and used as a stronghold. During the 17th century Sir Fulke Greville – Chancellor of the Exchequer – converted it to a private country house. Warwick Castle was owned by the Greville family until 1978, when it was finally bought by the Tussauds Group, the world's second largest leisure group after Disney, opening the castle to visitors.
As many students of ESOL in London may not be aware of, our lovely teachers Lilian and Niva organised a trip to visit this wonderful castle few days ago. They had such a great time there that they would like to share their experience with all of us!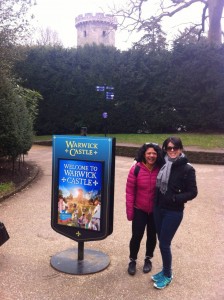 "Lovely day out at Warwick Castle!"
"Two teachers of EC went on an adventure back in time while visiting Warwick Castle and really advise everyone to visit the place!"
"There you can see a trebuchet, which is a machine that used to be an essential weapon in the old days during the war. You can also see birds of prey, the dungeons of the castle, and enjoy activities such as archery and walking in the forest."
"It's well worth a visit!"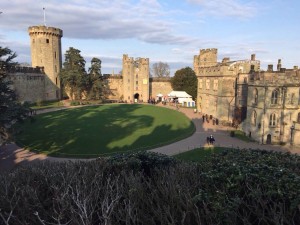 Comments
comments