Students of ESOL in London well know that one of the best things about London is its abundance of parks. Without any doubt, this city is one of the greenest capitals of the world and on a sunny Sunday afternoon, there is nothing better than enjoying a stroll in one of the most popular open spaces, located in every corner of this vibrant and lively city. Not only can people have a picnic there, taking a break from their busy life and letting nature revitalising them, but amateur runners can definitely take advantage of the incredible size to burn some calories or simply kick back. As well as being perfect for relaxing and working out, during spring time, several leisure activities, such as sports events, open-air theatres and concerts, are usually organised. Needless to say, there is always a reason to visit one of these parks.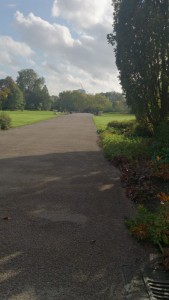 Hyde Park is perhaps the most visited and best-loved park in London because of its central location. There are more than 4'000 trees, a lake, a meadow and a rose garden. Acquired by Henry VIII in 1536 from the monks of Westminster Abbey for hunting reasons, the park remained a private hunting ground until James I opened it to the public, although it was almost exclusively frequented by the upper-classes. One of the most important event that took place in Hyde Park was the Great Exhibition of 1851, which hosted several exhibitions of culture and industry.
St James's Park is surrounded by three Royal Palaces. It has a lake, which is home to numerous species of wildfowl, such as pelicans – who are feed every day at around14:30, water birds, woodpeckers and owls. In the park there are also the Horse Guards Parade and the Mall. The first one is a parade ground near Whitehall and used for royal parades and ceremonies. Particularly, the ceremony of Changing of the Guard is very well-known and it takes place every day at 11:00. The Mall is a tree-lined royal road, running from Buckingham Palace to Trafalgar Square. The road is usually closed during ceremonial events, such as royal weddings, parades and state visits.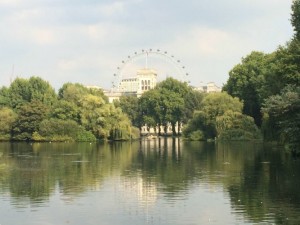 The Regent's Park was designed in 1811 and it includes rose gardens – with more than 12'000 roses of 400 varieties, the Regent's University London and the London Zoo, which was opened in 1828 and today it houses more than 755 species of animals. The London Zoo is considered the world's oldest scientific zoo. There is definitely no time to get bored in this park!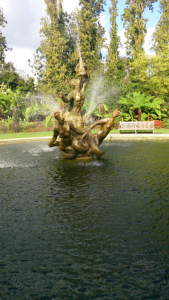 One of our student from Japan has been studying Intensive English for the past six months and he lives in our homestay London accommodation. His favourite leisure activity is spending time in our lovely parks in London. Let's find out what he says about some of them!
"I recommend that you should try walking parks in London, if you come!"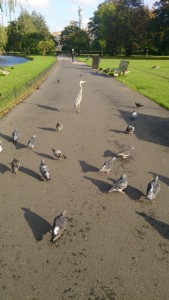 "For example, I went to James Park beginning of March. There are so many parks here included small ones. But the most popular park is Hyde Park. It's quite big and in December, there is also Christmas market."
Comments
comments