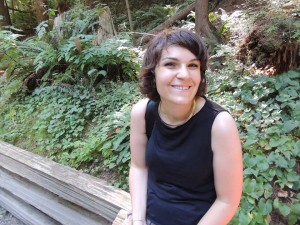 Last day in London: how do I feel? Sad, confused, excited, worried, happy and a bit anxious. You may wonder how it is possible to feel all these emotions at the same time, but the truth is that I really have mixed feelings. On the one hand, I really don't want to leave London because I fell in love with this city. It is no surprise that people who decide to move here for a new and temporary experience, they consequently postpone their departure until when they settle down for good. London offers great chances to find a job, to have fun, to meet people of different cultures and mentalities and finally to express oneself without being judged. Therefore, I can't but agree with Samuel Johnson, who once wrote that: "You find no man, at all intellectual, who is willing to leave London. No, Sir, when a man is tired of London, he is tired of life; for there is in London all that life can afford." I've lived in the British capital for almost five months and I feel as if there is still a lot to visit and to do.
On the other hand, I've always known that this amazing experience would sooner or later have come to an end. I can't really say that what I've experienced here is not real life, but life in Switzerland is completely different, as duties and responsibilities are waiting for me. It was fun to enjoy my time without having any kind of worries, waking up in the morning knowing that I could have done whatever I wanted. However, I can't forget that once I am back, there will be a series of exciting challenges to face too. Just to cite few, I'm looking forward to graduating from university, which should happen in a couple of months, as I'm longing for freedom! I also would like to apply for a teaching school, since teaching has always been a field that really interests me. I suppose there must be some "teaching genes" in my DNA, as both my parents and few aunts are teachers! But this school only starts in one year, meaning that in the meantime I need to look for a job. Replacement teaching would be awesome because I could acquire fundamental experience. I also wouldn't mind to find something related to linguistics, since I've always had a knack for languages and their mode of operation. Finally, I'm considering taking the CELTA course (Certificate in Teaching English to Speakers of Other Languages), since I could really see myself teaching English abroad.
I really want to thank all the fantastic people I've met during my stay in London because without them, my experience would have not been as great as the one I effectively had. As a student of EC London, I'm particularly grateful to my two teachers, Tim and Mark, who helped me to pass the CPE exam and to some extent, to make my dream come true (I could never become a teacher without obtaining the Proficiency certificate). I will keep thanking them, being well aware that words will never be enough to demonstrate both my appreciation and respect towards them. Thanks to my CPE class and the Cambridge group, with whom I shared cheerful and stressful moments. Two girls in particular constantly had my back, enduring together the intense Cambridge exam preparation course.
As a Student Services' intern at EC London, I've had the opportunity to become acquainted with the world of work. Not only did I have to deal with students' requests and problems, but I also learnt to work in a team. People working there are lovely and always available to give a hand. With their unique personality, everyone contributes to create an extraordinary crew. Thank you all for teaching me your job and I must apologise for the thousand questions I've asked in the past two months, hoping I didn't make too many mistakes! Thanks a lot to the other interns, who stayed for a shorter time but with whom I had some hilarious moments. I also wish all the best to the new intern, being pretty sure that she will have a great time at EC London.
Finally, I must spend few words thanking my flatmate, who knocked at my door as soon as she arrived at the Somerset Court Residence. I will always be in debt to her because thanks to such a "brave" act, she introduced me to a group of amazing girls. I really had great fun with all of them, enjoying every second of my stay. I hope to see them again and I cross my fingers, wishing them good luck for their Cambridge exam.
A big thanks to everyone I had the chance to meet here and although my time to go back home has eventually come, I'll never forget anyone of you! Many thanks!
Paola
P.S. It was a pleasure being in charge of the school blog!
Comments
comments