You're attending an english course in the UK,take the chance and see as much as you can from London and the UK.
Camden Town- A place for everyone!
Our students enjoyed the social programm walking tour from EC London to Camden town this week.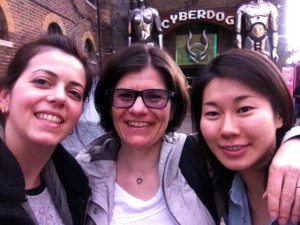 Camden Town has been a residential area since the 1790s, but it was only the development of the Grand Union Canal and the improved railway transport that turned it into a bustling part of London. Today, visitors and locals gather to hunt for treasures in Camden's markets, stroll around by Regent's Canal, gaze at the beautiful buildings, international cuisine, listen to live music and soak up the vibrant and diverse atmosphere. Camden is one of the top places in London for vintage gear.
Cyberdog– Situated in the stables market, just off Chalk Farm Road, this distinctive techno clothing shop describes itself as "famous throughout the known universe and pretty popular in the unknown universe as well"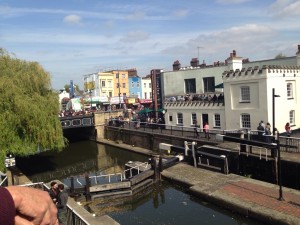 A visit to this area is not complete without spending some time along Regent's Canal, which runs through the heart of Camden and the markets. From the picturesque Camden Lock you can take a boat tour to Little Venice.
After seeing Camden's weird and wonderful human inhabitants, you can visit the cool creatures at nearby ZSL London Zoo. Here you'll find exhibits including Tiger Territory, Gorilla Kingdom and Penguin Beach as well as an amazing park to walk around and enjoy the nature in the middle of a huge city.
The Regent's Park, 166 hectares in area, was designed in 1811  and includes stunning rose gardens. The Park is the largest outdoor sports area in London catering for football, softball, rugby, and it also has a cricket pitch.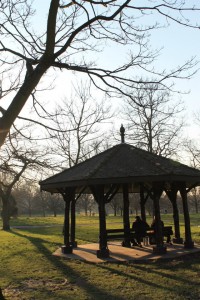 Primrose Hill is a fascinating part of London with arguably the best view across the city. Nestled in between Camden and Regents Park you will find a fascinating mix of people, amazing architecture and a laid back bohemian vibe.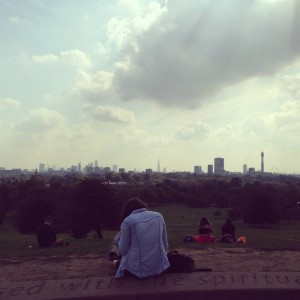 How do I get there?
"Just take the northern line from Euston Station to Camden Town towards Edgware."
Comments
comments