"Kish" is one of our EC students and a great Student Ambassador, she wanted to study English in the UK, so she came to study at EC London and spent more than 16 weeks with us. She would like to share her experience with you. Have a look what she says about her english course in London!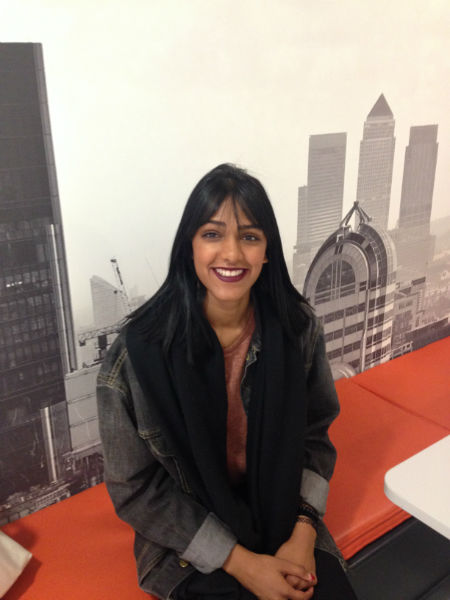 "I've been hare at EC London for more than 16 weeks. It's been a looooong time but I enjoyed every single day and to be honest, I;ll miss the time here. Everyone at EC is so friendly and helpful, they all try to create our stay as convenient as possible. I really appreciate all the things they've done for me.
EC London is a great platform to take up English to improve your Level or to prepare for specific exams such as Cambridge or IELTS in London. Apart from the pleasant teachers, the lessons are always informative, well- prepared and enjoyable.
What I most like about EC is the whole building and the facilities. Whenever I'm in school, I feel comfortable and for me that's a significant factor to consider. I love the interior decoration. 🙂
But why London? That's quite simple to answer. Firstly I'm a girl who comes from a small town in Switzerland, secondly I'm shopping addicted and so it's the perfect place to meet new people from various countries with different way of thinkings, mentalities and cultures and you can shop as much as possible- all my money is in Topshop now. 🙁
There are so many things to discover in London, you will never get bored even on a rainy day.
In the evenings, I usually spend some quality time with my flatmates and friends. The perfect location is a pub- we all grab a beer and just share some thoughts (sometimes we tend to gossip 🙂
The best thing ever to do on a Sunday is to do the laundry. Often there is nothing else to do after clubbing so why not to have a lie-in and in the afternoon you can dedicate your time to laundries. Or just go to a park or for a walk.
I'm going to miss my daily routine in London. It's just like a long holiday- no worries, not too much responsibilities.
On the other hand, I'm looking forward to seeing my friends and family in Zurich. Especially my room.
I'd definitely come back to EC London- it was like my second home here.
Goodbye <3"
Comments
comments