Dear Future EC London student,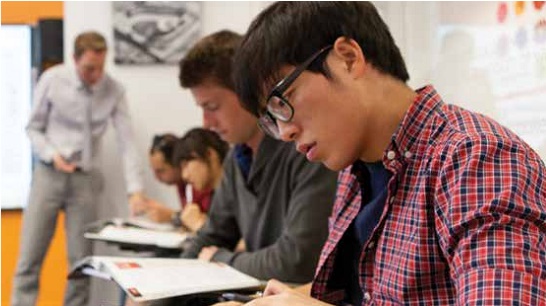 Finally, the first day of your school of English EC London experience begins. Congratulations, because I know that you made a really good choice. I hope that you will have such a great time as me. To reach this I would like to give you some recommendations for your stay.
The main point is that you really enjoy your time here in London both at school and during your leisure time. When it comes to socializing I'd rather propose you to join different things of the social program because it is very easy to make friends. What is really important is that you should speak English even if some of your friends may speak the same language as you.
Another point is the homework. Try to do the exercises which your teacher gives you after every lesson. If they give you some extra practice, use this great opportunity if you find enough time. Also the attendance in class is quite important, otherwise you miss a lot of stuff and it's a waste of money at the same time.
So, the last thing I can say now, is that you should enjoy your time, make lots of new friends, especially British ones and study hard.
I wish you all the best!
Cecile
Are you inspired and excited to study at School of English EC London? Come and join us this summer and attend an English course in London at EC London.
Comments
comments