What are Britain's traditions really like? With all the differences of British culture here are just a few of the totally British things to look out for whilst at the school of English EC London:
Cheese Rolling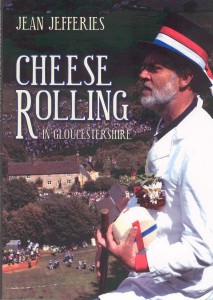 Cheese rolling is an event that takes place in Gloucestershire every year in May. It is officially named a festival and takes place on Cooper's Hill near Gloucester and Cheltenham. During this event, the participants roll cheese down the hill (some cheeses could weigh up to 40lbs) and then chase after the cheese to make it go faster down the hill. The end result is really just a lot of bruises, broken cheese and a few 'You've Been Framed' videos! The prize for all of this hard work? More cheese. You roll cheese down a hill to win more cheese. Don't ask why – that's the British for you. This event is hugely popular in many of the surrounding areas and when called off in 2010, a lot of the festival's followers were disappointed.
In previous years, the main event was accompanied by other activities such as 'dancing for ribbons', 'wrestling for a belt' and 'shin-kicking'. Nowadays this unusual entertainment has been replaced with coconut-shies (where you throw something at a coconut in an attempt to win the coconut), a flower show, climbing the maypole and tug-of-war. These new events are also commonly seen in local fetes (fairs).
Easter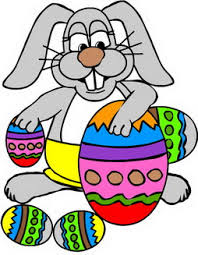 Easter is quite a well-known tradition which is not just celebrated in the UK but across quite a few countries in Europe too. Here in England, Easter is seen as the celebration of Christ's rise from the dead on Easter Sunday (a date which changes every year). The Easter season begins with Shrove Tuesday, also referred to as Pancake Tuesday. On this day everyone eats lots and lots of pancakes (with butter, sugar, lemon, chocolate, etc.) as well as plenty of chocolate and sweets! The point of this is not to eat lots of treats, no, the point is that following Shrove Tuesday is Ash Wednesday – the beginning of Lent. Lent is the time, 6 weeks before Easter Sunday, when you give up something (it could be sweets, chocolate, crisps, bread, etc.) until Easter Sunday. On Shrove Tuesday you have lots of your treat and then the following day give it up for weeks. This is supposed to be like Jesus' time in the desert (for 40 days and 40 nights) when he did not eat. Over time these traditions have become very changed (Pancake Tuesday especially) but those are the beginnings of the British traditions.
Easter itself sees lots of chocolate eggs being delivered by the 'Easter bunny'. Children receive Easter eggs made of chocolate from this mysterious creature (similar to Father Christmas) or their parents themselves. Although this is meant to be like Christ's return and sacrifice (on Good Friday), fewer and fewer people now go to mass on Easter Sunday whilst more and more enjoy their eggs. It just shows how a once very religious tradition has been changed completely over time.
British Quirks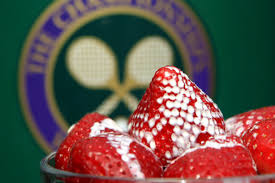 Just a few things to keep in mind about the British:
The love of queuing is definitely strong with a lot of the population. It is seen as polite and the British thing to do.
Socks and sandals are also very popular. Remember that British weather is very unpredictable across the country (especially up North) so sometimes the only way to wear the perfect sandals (that were bought for a trip away that never happened) is to wear them with socks. Never copy this. Copy queuing if you want to but not socks and sandals. Stick to normal shoes.
You may have seen strawberries and cream when watching the British tennis season at Wimbledon. For some unknown reason, it is the British tradition at Wimbledon. Watch Andy Murray and eat strawberries and cream.
Comments
comments