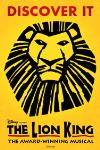 Would you like to watch a phenomenal, spectacular, and one of the most famous musicals of all time? It is your chance to experience the spectacle of Disney's the Lion King! The best-loved and well-known worldwide musical is in London!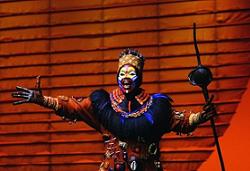 You probably know about the story of the Lion King but you have never seen the story in a Theatre. The musical is playing at Lyceum Theatre in the city centre.
Another smash hit from the Disney family! The Lion King is classic family entertainment which will delight audiences everywhere. If you are looking for fabulous costumes, stunning choreography, memorable songs and not forgetting puppets then this is a show for you!
The Lion King was a highly successful animated film, made in 1994 by the Disney studios. It tells the story of a young lion cub called Simba and his journey to adulthood. Along the way he learns about personal responsibility, pride, trust and growing up in general. Using puppets, masks, lavish sets and a strong cast of human actors, The Lion King musical has adapted the film into a simply thrilling stage version.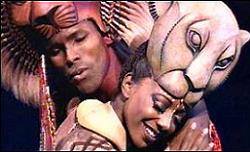 The seats are limited for this show. If you want to find out more about the show and buy tickets, google Lion King London. A couple of th students from school of English EC London are going to the Lion King next week!
Comments
comments