Kumushai is from Kyrgyzstan. During her time at EC London she was taking a General English course. She would like to share her short, but intensive experience with us!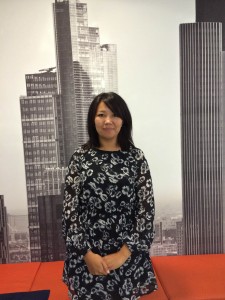 "I have been at EC for one week and I will reccomend EC London becauce is very experienced for students and help to improve English. I really like teachers, staff and other students.

I like in London veru beautiful places. For example: Buckingham Palace, Westminster Abbey, London Eye, street musician and historical buildings.

EC school is located in the centre, in a modern building. I like there perfect for very interesting lessons.

I would like to recomment EC London because of the language courses and because I met a lot of friends.

Thank you EC."
Here for more information about our General English course.
Comments
comments