Lessons at EC London School of English help students improving their English through having fun.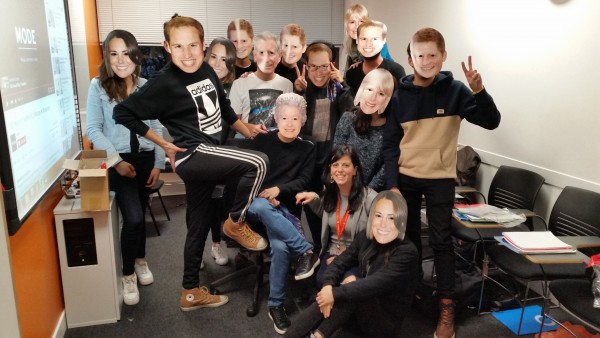 Students of Intermediate 1DB had a day of preparing and presenting presentations about different topics. Beforehand, they studied what is necessary to give a perfect presentation. They watched videos of good presenters, like Steve Jobs and others, and made a summary of things they think might help them during presenting. For example, they thought of the language which is used, such as signposting language like 'first of all, after that, I'm here to present, if you have any questions I'll happy to answer them now….'
As a reward for the amazing presentations, their teacher, Lilian, gave them masks of the Royal Family, which made their day! They were all happy with the visit of the Royals to the class!
For more information about EC London School of English contact us!
Comments
comments