Joining ESOL UK courses during festive season? You can celebrate in style while improving English in London. There is a long list of things you can do during the Christmas and New Year's time and we would like to share with you our top picks in our special festive series of posts. First of all, we are going to look at the best Ice rinks that pop up all around London for the festive season.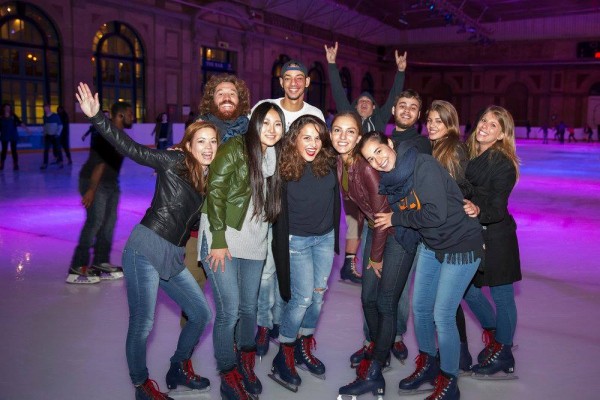 Get your skates on in Somerset House Ice Rink's glorious 18th century courtyard ice rink and either enjoy ice skating during the day or join special Club Nights after dark with House, Hip Hop, Reggae, R&B, disco and ice-cool funk music. Somerset House offers much more than only an Ice Rink, you can treat yourself with cocktails, hot chocolate or one of the Skate Extras packages, which includes Champagne, Chocolate Truffles, Wine or Fondue. All skaters from beginners to experienced can brush up their skills at Skate School or shop at The Christmas Arcade.
Wrap up warm at the Hampton Court Palace Ice Rink, which offers spectacular views of Henry VIII's Palace. So put on your ear muffs, gloves and skates, grab a steadying hand (if needed!) and have some festive fun on the ice in glorious Tudor surroundings. This year skating at Hampton Court Palace is even more special, because they are celebrating 500 years!
Show off your skating skills at the Natural History Museum Ice Rink. The rink has a Christmas tree at its centre and is know as one of the most magical places to be this winter. If you visit Natural History Museum Ice rink you can experience skating surrounded by fairy lights, frost-covered trees and with the smell of mulled wine in the air.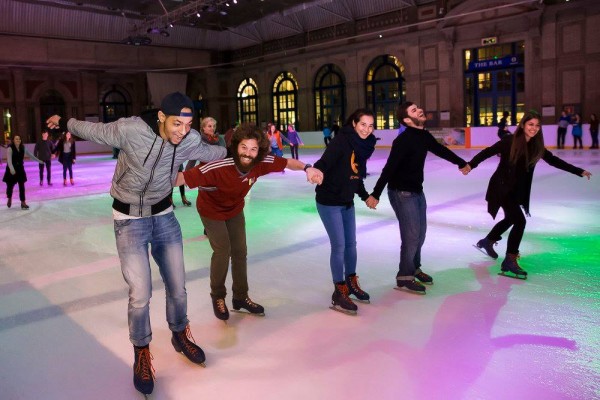 Skate in the shadow of the twinkling London Eye on the centrepiece of Frostival, a festival of frosty fun. Combine a spin Eyeskate ice rink with the festive views of South Bank from the London Eye together with sipping Savour expertly crafted winter cocktails.
The Tower of London Ice Rink offers a grand historical setting for seasonal skating sessions, along with views of London's ancient fortress. And the Ice Bar & Café provides a welcome place to warm up after your skate, serving a selection of winter drinks and festive snacks.
You can also glide along a skate path beneath fairy-lit trees at Canary Wharf ice rink, slice the ice on Westfield London's ice rink or slide around under Wembley's arch on Wembley Park's huge outdoor ice rink. They all offer some ice skating fun before you go shopping for Christmas gifts.
Find out more about ESOL UK courses.
Comments
comments