Elaine Nicolodelli is a student from Brazil who joined one of EC English Courses in London. Here is what she would like to share about her experience, what does she think about London and EC London, where is her favourite place to hang out in the evenings and on a Sunday afternoon: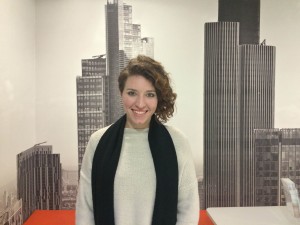 Why did you choose to study with EC?
It was the school recommended by my agency and after some research we felt confident with the information we found.
What do you like about London? What do you like about the school?
The cultural environment and the chance to get in touch with all this culture. About I like about EC English Courses in London the opportunities of meeting new people and break the cultural pre conceptions.
What will be your most unforgettable memory of EC?
The classes and how much I learnt with it. And of course the new friends I made and the experience I had.
Would you recommend EC to a friend?
I would, because the school gives you many chances with social interaction to practice the language and to make new friends.
Where is your favourite place to hang out in the evenings? What is the best thing to do on Sunday afternoon?
In the evenings the pubs are great places to hang out with friends. In a Sunday afternoon the parks and the museums are great options.
Learning English in London is fun and truly rewarding!
Comments
comments