Marion Hulbert from France came to EC London to do 8 weeks of full immersion English courses London. On her last day she shared with us why she chose this school, what she likes about EC London teachers and her best memories of her experiences. Thank you Marion for your kind words and good luck in your future. Here is what she would like to share with us: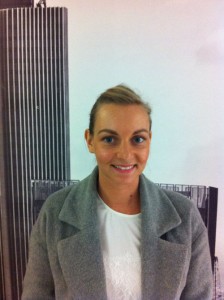 Why did you choose to study with EC London?
Great website, good reviews and visiting the school made me choose this school. It's cosy, modern and has a friendly atmosphere.
What do you like most about EC teachers?
EC teachers are nice and talkative. They always made me comfortable speaking English. What I really like is good and modern way to learn English, in particular I liked the funny games to memorise vocabulary.
What will be your most unforgettable memory of EC?
The Lion King musical with EC friends will be my most unforgettable memory and the first day at school as well. Everything was brand new and exciting!
Would you recommend EC to a friend? Why?
Yes absolutely. It's a great school with good techniques to learn English and really cosmopolitan and that's what I like in EC London!
Comments
comments