Alice Assanelli joined IELTS preparation course in London after studying at EC San Francisco and EC Cambridge. She shared with us her EC story: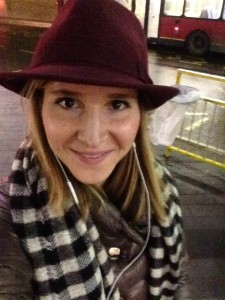 I have been at EC London for just over two months and I strongly recommend it because of the teachers and staff. I have done other English courses in the past in Cambridge and EC San Francisco, but this was the best experience I have ever had. All the teachers I had were so professionally prepared and helped me a lot to become confident with the ILETS techniques. But the reason why I have to thank you/them is because they helped me to deal with the stress of the test and they made their best to make IELTS preparation course in London enjoyable and more often than not really fun.

Concerning ( 🙂 this is for Daphne) the hang out in the evenings, personally I would not suggest ZOO bar but I fancied to go on Friday evening to Prince Arthur and O'Neils pub on the weekend. Because they teach us it is important to keep your nose to the grindstone but also having fun!

If I could I would definitely come back to EC London, because the teachers are not only professional but also really good persons. Special thanks to Daphne, Sheila and Niva for everything!
Learn more about IELTS preparation course in London and many other courses on our webiste.
Comments
comments