Silvia Venturini form Italy came to EC London for one month and a half to prepare herself for an IELTS London exam. She was an excellent student and always delightful to be around. Here are her final thoughts on her time at EC London: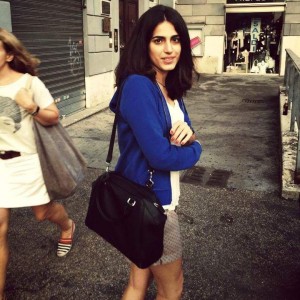 I have been at EC London for about 6 weeks and now that is my last day here I would add 3 or 4 weeks if possible.

I've really enjoyed the time spent here for many reasons such as the quality of teaching, my classmates and the general positive environment. I was in an IELTS London class and the last week we did a mock test. Since it has been very useful I would suggest to future students do a mock test one a month.

Being here was a striking experience, something that I will preserve in my mind. Also all the after-class activities organized by the school were useful and a lot of fun!
IELTS stands for An International English Language Testing System and it is an international certificate which proves your level of English. We would recommend IELTS London preparation classes for students who want to attend an English-speaking university, want a career in an international environment, gain a competitive advantage in their career path or want better opportunities for future employment.
In classes you will learn the exam skills you need to meet and surpass your required score. Using sample exam papers you will learn how to effectively answer questions so by the time you take the test, you will know the style of questions to expect and how to answer them.
Please check our website for more information about IELTS London.
Comments
comments