Amaury is our new Student Services Intern for the next four months. You can find him in Reception and he will be more than happy to help you if you have any questions about ESL London, you need to print out your documents or you need a student letter. We would like to welcome him into our team and hope he will has a great stay in EC London and the city ! Let's find more about him and his experience has an Intern in EC London.
Name : Amaury Caminade
Age : 22
Nationality : French
Mother tongue : French
Studies : E-Business and Digital Marketing in a Business School in Paris.
Home : Guadeloupe French West Indies. It's a Caribbean island.
Job at EC English School : Student Service Intern
How long are you going to stay at EC ? From April 11th until July 29th.
Other languages : English and a little bit Spanish
Hobbies : I like play football with my friends since I was a child. My other hobbies are Tennis and Ping Pong.
Family : Mother, Father and two older brothers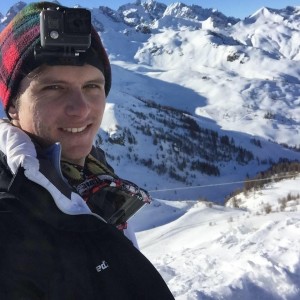 What is your favourite place in London ?
"My favourite place in London is Piccadilly Circus. I go to this place every weeks and I really like the environment"
What is your favourite food, series ?
"I love Caribbean food but I like as well Sushi and Lebanese food and my favourite series is "The Walking Dead" and "Games of Thrones".
What is your future plans ?
"After I have finished my study, I would like to live in a country where I can speak English during one year to become bilingual as well."
What is your first impression of London ?
"My first impression are great ! London is a big city and I appreciate that !"
Why did you choose London ?
"I choose London because I love this city and there are so much things to do. I think is a great work experience to learn another language."
Comments
comments