Fed up with the hustle and bustle of London?  Looking for a calm, quiet place to reflect and relax?

Then through the doorway of 99 High Street, Kensington I invite you!

---

Recommended by David

---
I love gardening so when I discovered this secret roof garden I jumped for joy!
Barely visible from Kensington High Street this pocket of paradise is situated high up on the 6th floor.
Originally 1 shilling (5p) to enter these gardens now beckon you in for free!
There are three gardens so let me take you on a walk….
---
The Spanish garden Moorish in style and decorated with bold colours, vines and palm trees. This garden will whisk you away to the Mediterranean. How I love that feeling of being on holiday!
---
The Tudor garden Walk under archways, linger in secret corners and imagine life under King Henry VIII Go in May and June to enjoy the English garden at its best with hanging wisteria, brilliant roses and beautifully scented lilies and lavender.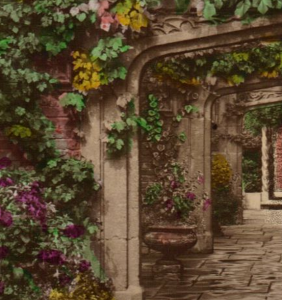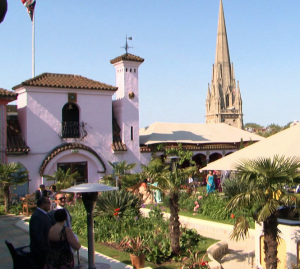 English woodland garden Over 100 species of trees are planted here to literally grow in the clouds! Here in this woodland in the sky will you find four pretty pink surprises! …Ben, Bill, Splosh and Pecks…four flamingos! Woweeeeeee! I love this place! And so do many others, so I strongly recommend you call before going. ( 0207 937 7994)
---
Eats and drinks Like something to eat then to the 7th floor we go. Babylon offers delicious food with an amazing view of the London skyline. If it's just a drink you're after then enjoy yummy cocktails on the terrace. Do make a reservation before going. ( 0207 368 3993)
---
As Francis Hodgson Burnet, author of The secret garden said…. "At first people refuse to believe that a strange new thing can be done, then they begin to hope it can be done, then they see it can be done, then it is done and all the world wonders why it was not done centuries ago.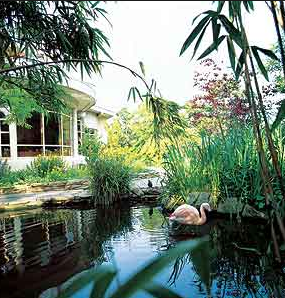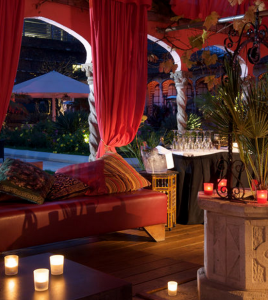 Enjoy !!
---
If you would like to know more about our school, please follow this Link:
Comments
comments