Our student Kim and her experience at the silent disco at the Natural History Museum.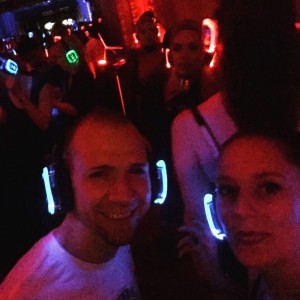 Friday, 21 April 2017

It was absolutely amazing!!

In this kind of party people use the headphones to listen to the music which is the reason why the event is wonderful. The headphones have three different types of colors which are related to the different kind of music. You can choose which one do you prefer to listen. The kinds of music are: latin music the color was green, back to '90 the color was red and house music the color was blue.
The museum was divided in three areas for the color and each area had a specific Dj. There were so many people and the location was very fascinating!! I think it's a wonderful experience to do during your time in London!
If like Kim you are you looking for a General English course in London don't hesitate to contact us.
Comments
comments