Our student Kim went to Madame Tussauds Museum last week, one of the major tourist attractions in London to spend some time.
She loved it so much that she decides to share with us her experience.
Marie Tussauds had learned the art of shaping wax as a child, creating the first masterpieces. In 1802 she left Paris for London and from this collection was born the actual London Wax Museum. Around the world there are another fourteen locations, for example in Berlin, Hollywood, New York, Vienna, Hong Kong,…The most famous is in London.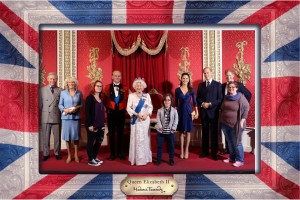 Inside the museum there are so many famous people. Consisting artists (painters, singers, musicians, actors,…), businesspersons, politicians, country leaders (presidents, monarchy rulers and supreme leaders), athletes, famous people in TV,… I think is really wonderful and can "meet" and take photos with so many famous people! It is a museum that you must absolutely go see! Because in addition to the wax statues the is a "Planetarium" where you can for example simulate a trip in space or watch a 4D movie or the horror chamber interpreted by true actors. In my opinion is very good and it changes constantly, change people inside or new attractions. If you go to see in several years, you can find so many different things. I think this is a very nice change because it's nice to see you again and never boring.
If like Kim you are you looking for a General English course in London don't hesitate to contact us.
Comments
comments