Kim is our new Accommodation Intern for the next three months. We would like to welcome her into our team and hope she will has a great stay in EC London and the city! Let's find more about her and her experience has an Intern in EC London.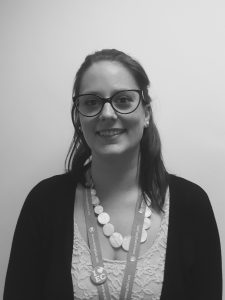 Name: Kim
Age: 26 Years old
Nationality: Swiss
Mother tongue: Italian
Studies: I graduated in Architecture last September
Home: Lugano, Switzerland
Job at EC English School: Accommodation Intern
How long are you going to stay at EC? Three months
Other languages: English
Hobbies: Take photos, draw, cook,…
Family: I live with my mother and grandmother. My father lives in the Bahamas with my three little step-brothers.
More about Kim:
I graduated from University in Architecture last September and I also have experience working as a bartender. After my internship with EC School, I would like to find a job in London in my specialty for few years; and when I go back to Switzerland I want to find a job in Zurich.
My favourite foods are chinoise (it is not Chinese food (!!), you put a piece of beef inside a pan with broth and then you eat); I also like rosti and eggs.
I like going to the parks and museums and, in my opinion, the best place in London is Camden Market. I choose London because you can find a lot of different nationalities and the people are helpful and nice.
I choose London, because some people have given me a lot of good feedbacks about this city.
Before any internship we recommend our Business English courses in London.
Comments
comments