Our lovely Thais is leaving today! For Thais is the second year at EC London and she is planning to come back next year again to join our Intensive English courses in London.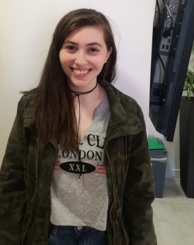 I've been here last year and I like it here because the most of teachers are so nice, usually the classes are not boring, takes a lot of concentration, so you get to know people and practice at same time I think London is a beautiful city with a lot different activities to do. I like the staff, they're always helpful and I thinkit's a comfortable ambient. It's a friendly and welcoming school where you can meet people from around the world. During evenings, maybe a pub, and on Sundays I appreciate to go to parks or maybe museums.
More information about our Intensive English courses in London on our website.
Comments
comments