John Mateo Giutuerrez Roa was one of the most famous student at school!
Everyone enjoyed his Colombia sweet!
Let's find out why John decide  to Learn English in England rather than being with his lovely daughter! 🙂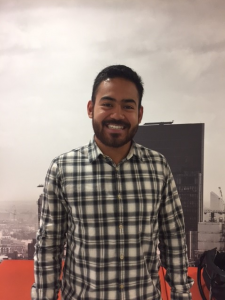 I decided to go at EC because it offered me various courses where I could increase my English skills, also its environment is wonderful. In addition, its teachers have a high qulity.
London is one of the capitals most important in the world. As a multicultural city it's easy to share knowledge with many and different countries.
EC has the same atmosphere than the rest at London.
My first class was with John Amato and Maria Guinazu. Both teachers have different ways to teach English. However, I learned a lot and have a good time with them and my classmate.
For sure, if you want to spend a really good time in London, learning, chatting and meeting with different people of different nationalities, EC London is a great option.
One place to hang out in London could be Leicester Square. It's close to Big Ben, you could share one or two glasses of wine with friends and then go to party in one of the nightclubs around the square.
Hyde Park is my favourite place to go on Sunday.
Comments
comments