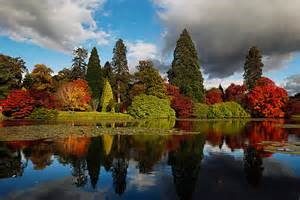 The days are getting shorter and the weather is turning colder, but that is no reason to feel gloomy! Summer might be over, but the autumn is also a fantastic time to be in London. From walking on Hampstead Heath to having a lovely Sunday roast in a pub, there are loads of things to keep you busy in the city as autumn sets in.
The West Cemetery, Highgate Cemetery
Most people are familiar with the East Cemetery at Highgate, with its famous residents including Karl Marx and author George Eliot. However, the Victorian West Cemetery is not to be missed! It can only be visited by guided tour, but the experience is well worth the price of a ticket. The stunning architecture and leafy, overgrown foliage all add to a truly bewitching atmosphere that is unlike anywhere else in London. It feels like stepping into another time and place altogether. And with Halloween coming up, what better place to visit than a spooky old cemetery?
Walking on Hampstead Heath
London's fantastic parks are wonderful places to visit throughout the year, and glorious Hampstead Heath is no exception. The heath is a great place for a long walk with friends, and if you get tired of the gorgeous natural scenery, you can pop into Kenwood House to see the art collection and have a coffee. And after your walk, why not check out one of Hampstead or Highgate's famous pubs to warm up with a pint or two? The Spaniards Inn, dating from 1585, is great for history lovers, while The Flask in Highgate, dating back to 1633, is also a good choice. If you happen to be walking on the heath on a Sunday, these are also excellent places to enjoy a typical English Sunday roast.
Twilight Tours at The Tower of London
Very few people ever get to visit the world-famous Tower of London after dark, but considering the Tower's long and bloody history, it's a spine-chilling and fascinating place for a twilight walk. The Yeoman Warders lead visitors around the famous historic sites like Traitor's Gate, the Bloody Tower, and the Scaffold Site where many famous historical figures met their ends. It's a unique and very special way to spend an evening in London.
Visiting a Market
London has more famous markets than can be mentioned in one blog post. Most people have heard of the famous Portobello Road Market in Notting Hill, but both Broadway Market and Columbia Road Flower Market in East London are fantastic places to visit at the weekend. Broadway Market, near Hackney's London Fields park, is a great place to sample all kinds of delicious food on a Saturday morning. On Sunday mornings, the flower marker on Columbia Road is an East London institution, and a must-see for people who enjoy gardening.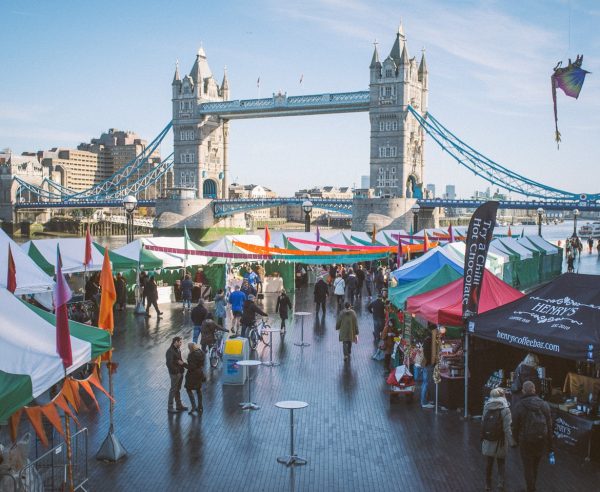 London is a great place to come and study, in all seasons! If you would like find out more about our General English courses and IELTS courses in London, please visit our EC London website.
Comments
comments