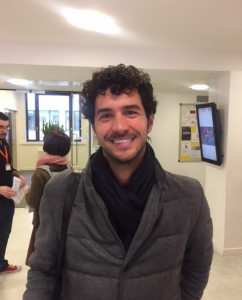 Though Mattia only stayed for two weeks, his smile has affected everyone at school.
We gathered the feedback from him to share with everyone:
When we asked him why he chose to study with EC, he said it's just the word of the mouth.
He likes lots of evening events (like language exchange meetings) happening in London.
About the school, he loves the smiling people everywhere.
His most unforgettable memory of EC is meeting people from all over the world.
He emphasised that he will definitely recommend EC to a friend, because of the lovely teachers and interesting lessons.
His favourite idea to hang out in the evening is to go to language exchange.
The best thing he recommends to do on a Sunday afternoon is to walk on River Thames or Hyde Park.
We treasure the positive feedback that Mattia gave to us and feel glad that he had a great time here.
Come to visit our school to learn more about London homestay English Courses
Comments
comments