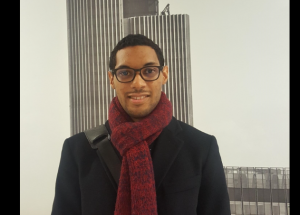 It's a pleasure to know him here and he left his beautiful feedback to us to share:
Why did you choose to study with EC?
Because it was closed to St Pancras, in the centre of London.
What do you like about London? What do you like about the school?
London is a cosmopolite city with always some events or activities to attend every night.
And I liked the fact that some class were fun and interactive.
What will be your most unforgettable memory at EC London?
The chess club with Teo.
Would you recommend EC to a friend? Why?
Yes, because everybody is so friendly here, it looks like a little family.
Where is your favourite place to hang out in the evenings? What is the best thing to do on a Sunday afternoon?
The best thing to do on Sunday afternoon, it is a leisurely stroll along the Thames.
And the funny thing with London, it's the fact that you can hang out in a different place every evening.
There are so many cool places to hang out!
If you need more information about English Teaching Courses in London, please visit EC London Website 🙂
Comments
comments