Here is a few feedback from Alfredo, a cool boy!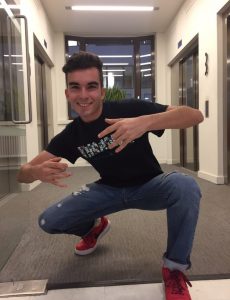 What do you like about London? What do you like about the school?
London is really diverse, and it has lots of sights and experiences.
I feel like I understand the world a little better now.
EC is definitely the best English school I have attended in my life.
What will be your most unforgettable memory of London?
Definitely the teachers.
Would you recommend EC to a friend? Why?
Yes, there is so much to learn here and everyone at EC makes it a great experience.
Where is your favourite place to hang out in the evenings? What is the best thing to do on a Sunday afternoon?
I loved going to Westfield Shopping Centre in Stratford, because it is gigantic. For Sundays… rest!
If you are interested in Teaching English as a second language, feel free to visit our school!
Comments
comments