We want to share with you her feedback about her time her in EC London.
About London she believes that it is a big and an alive city where you can find something to do at anytime.
Regarding to the school, she likes the ways of teaching, all the teachers and the events that the school organizes.
She will definitely recommend to her friends due to the academic teams and the teaching lessons,
and also because, during the time she spent in EC London, she had a lot of beautiful memories.
Her most unforgettable memory of EC London is being a student ambassador:
thanks to it she could meet several people from all the world and have fun together.
Her favorite places to hang out are Camden Town and Shoreditch. She thinks that the best places to visit
on Sunday are Covent Garden and Chelsea, that are the best options to drink a coffee.
We appreciate the positive feedback that Yekcan gave to us and feel glad that she had a great time here.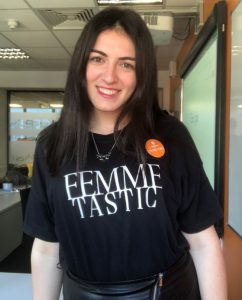 Comments
comments