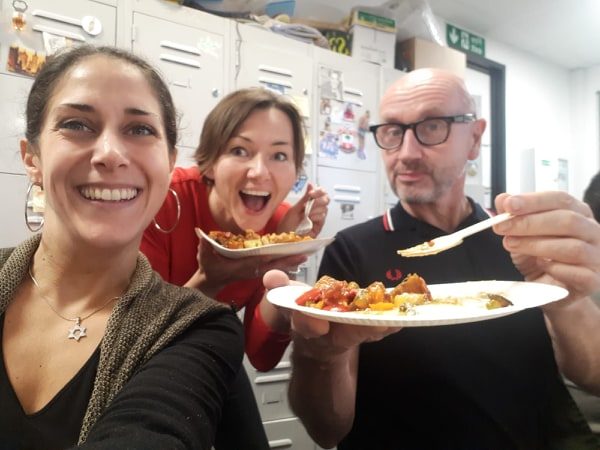 Over the years, EC London has prided itself on its charity fundraising events. Be it a bake sale, a collection for the homeless or jeans for genes, the school has raised thousands of pounds for worthy causes. The latest event to take place was a staff room lunch, vegan no less. It was organised by one of the EC teachers, Amanda Vega, and the aim of this veritable spread of food was ultimately to raise money for Cancer Research UK, but had the secondary benefit of promoting a delicious vegan menu.
The Menu
Savoury
Vegan Pasta (made by Andrew Jeffery)
Jamaican Curry (made by Melissa Perkins)
Shakshuka (made by Sarah Mendoza)
Dahl (made by Alex Crowney)
Vegan Risotto (made by Jess Conway)
Pumpkin Soup (made by Anna Swinden)
Humous (made by Amanda Vega)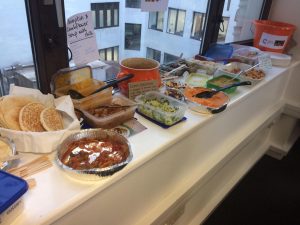 Sweet
Vegan Victoria Sponge Cake (made by Prakash Parmar)
Banana Doughnuts (made by Sarah Mendoza)
Apple Crumble (made by Amanda Vega)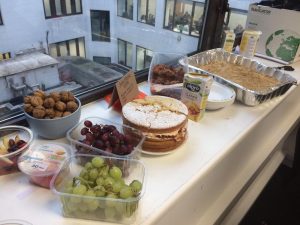 All this and more made sure that the staff was not left wanting.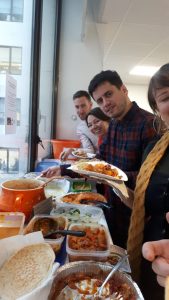 One of the best things about this day was the sheer variety on show with dishes from Italian to Indian, from Jamaican to South African. Safe to say, all tastes were covered.
The Cause
Cancer Research UK aims to limit and reduce the number or those affected by cancer and is the worlds biggest independent cancer research charity. This research is almost completely funded by the public and this is why events like these are so important.
What Was Raised
After all the hard work by the teacher-come-chefs and the generous donations from the rest of the staff, the event managed to raise £118.58, all of which has gone straight to Cancer Research UK.
.
Comments
comments